A CHORUS LINE
SEPTEMBER 3 – OCTOBER 3, 2021
A unique musical confection that is both immensely entertaining and poignantly real, La Cage Aux Folles has been delighting theatre-goers since it first appeared on Broadway in 1983 and won 6 Tony Awards including Best Musical, Best Book, and Best Score. Telling the often outrageous and always hilarious story of two male partners whose twenty years of domestic tranquility is shattered when their son decides to marry, La Cage Aux Folles is a show about love, loyalty, family, and the multi-layered complexities of parenthood. Join Zaza, Georges, and the notorious Les Cagelles as they sing and dance their way through Jerry Herman's glittering score in this raucous musical comedy that won't fail to touch your heart!
Music and Lyrics by Jerry Herman
Book by Harvey Fierstein
Based on the play by Jean Poiret
BUY TICKETS HERE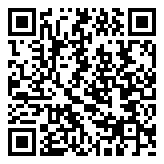 PLEASE NOTE:
Any orders placed after December 11th, 2020 might not be ready in time for Christmas. If you have any questions, please call 314.604.6127
Have a Question?
Call us at 314.604.6127
Mon. – Fri. | 10am – 3pm
Picking up your Item(s)?
Visit us at the Kent Center
1023 Chesterfield Pkwy E.
Chesterfield, MO 63017
Product Categories
Be sure to check back often –
we add new items all the time!
Please note: The STAGES Collection may not be supported in Internet Explorer. We recommend Google Chrome, Firefox or Safari.
Returns Policy
No returns or refunds will be allowed unless item is damaged or defective. Please call 314.604.6127 for more information.