TeamSTAGES (formerly known as the Triple Theats) is a year-round, pre-professional program

at SPAA

intended for students who are both serious and passionate about enhancing their skillset in acting, dancing, and singing through individualized guidance and an advanced-level musical theatre education. The program will continue to build the students' performance skills through the many exciting rehearsals, masterclasses, networking opportunities, and performances, simultaneously focusing on creative collaboration.
The program is comprised of two auditioned groups.
1.)
TeamSTAGES JUNIORS: Grade 5 – 8
2.)
TeamSTAGES SENIORS: Grade 9 -12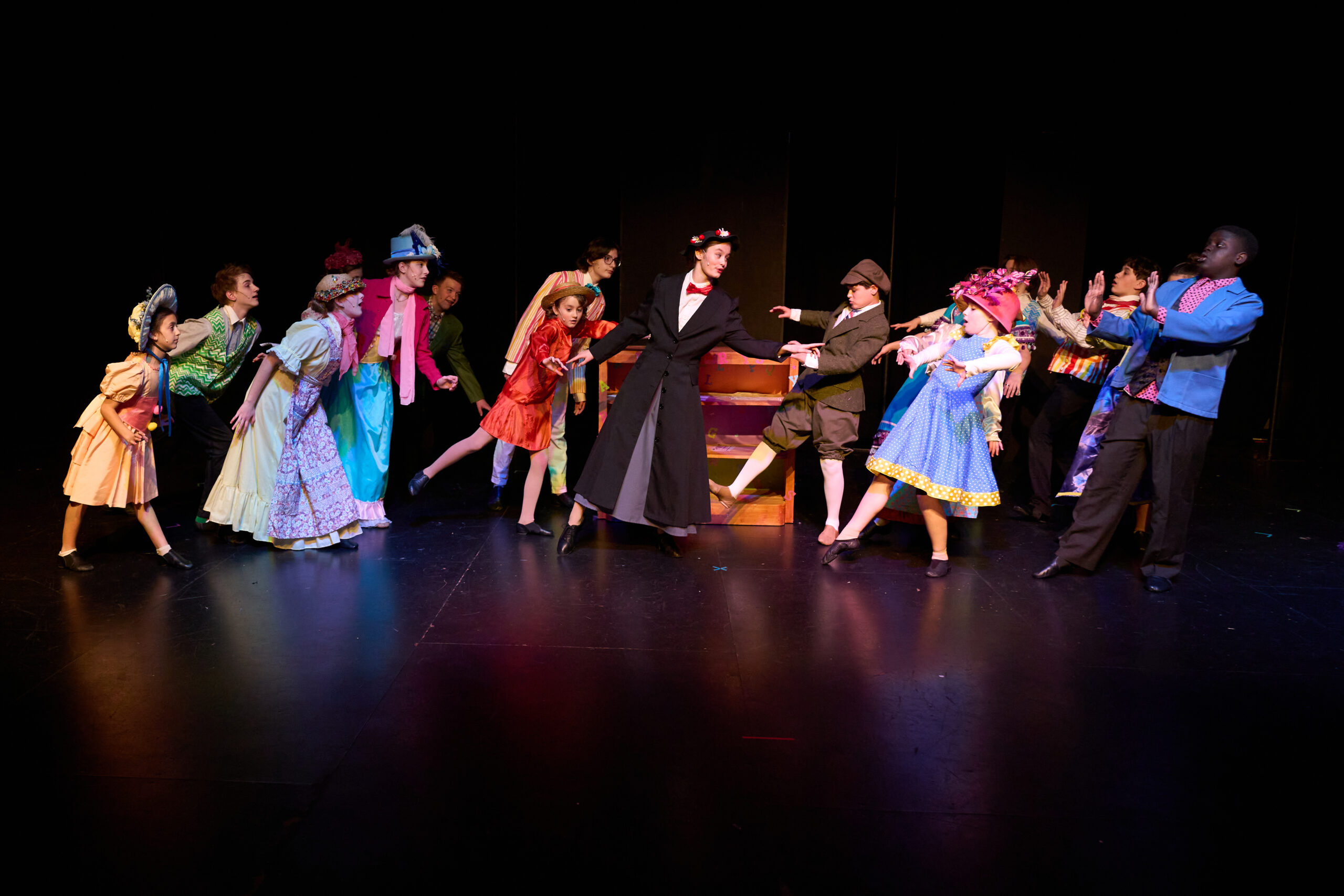 JUNIORS | Grades 5 – 8
MARY POPPINS JR. (2022)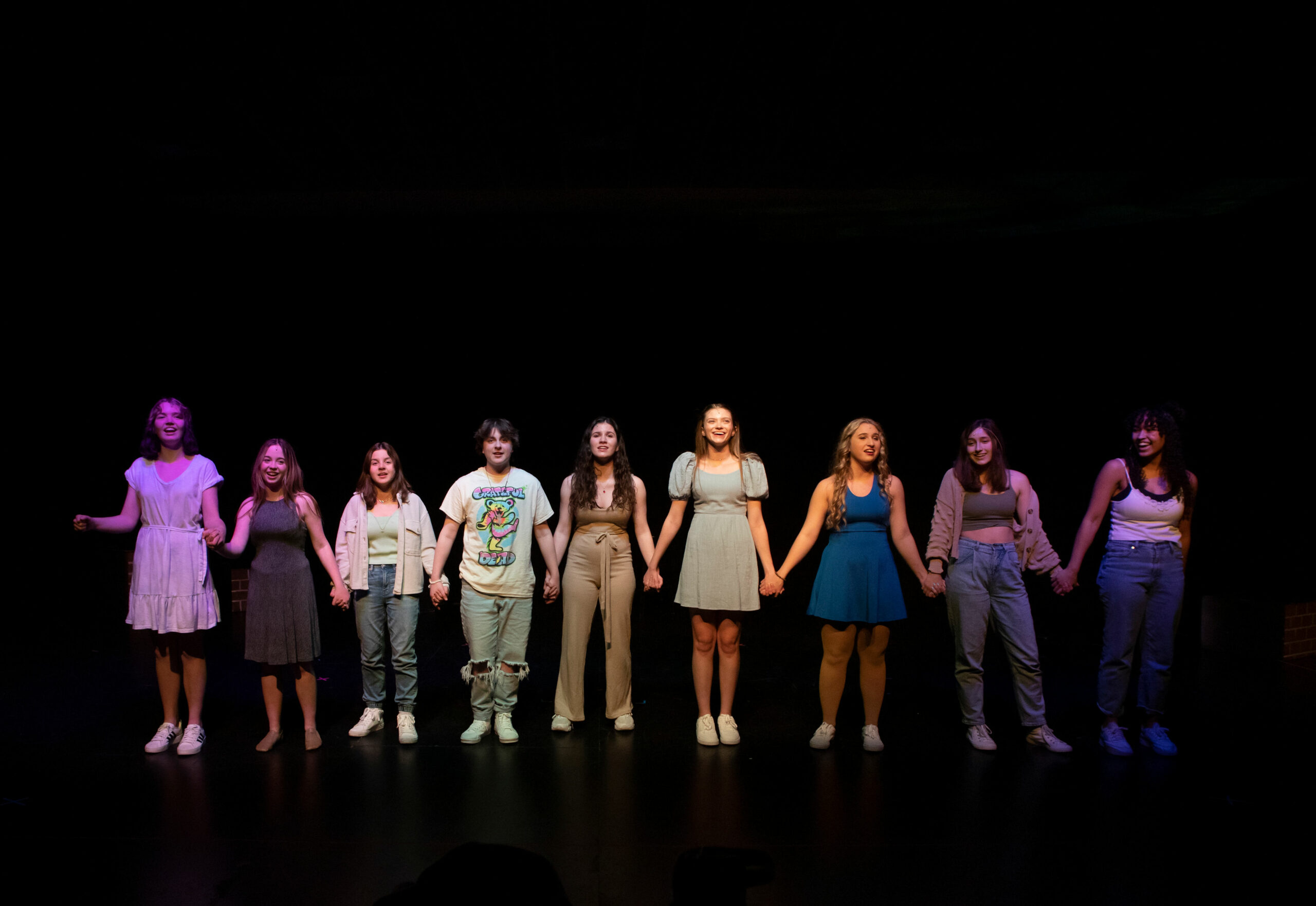 SENIORS | Grades 9 – 12
IT'S ABOUT ONE MOMENT: A CABARET (2022)
How can I become a member of TeamSTAGES?
Admittance into the program is by audition only, and all students must re-audition for the program each season despite being in the group the previous year. It is vital to remember that auditions are just as much about showcasing a student's work ethic and endurance, as well as their talent.
Audition Workshop: May 11, 2023, from 5-8pm.
This workshop is highly encouraged but not mandatory. Students will be taught the audition dance combination and provided with general audition advice. No sign-up required. 
Auditions: Monday, May 22, 2023, from 4-9pm.
Students must sign up for individual audition times through the audition form. Auditions will be held in-person at the academy (1023 Chesterfield Parkway East, Chesterfield, MO 63017).
1.     ACTING: Please prepare a 30-second dramatic or comedic monologue of your choice.
2.     VOCAL: All students should prepare 16-32 bars (roughly 30-60 seconds) of a musical theatre or pop/rock song that best showcases their vocal ability. Pick something that makes you feel comfortable and confident!
***Please make sure your sheet music is in the appropriate key, three-hole punched, and in a binder for your accompanist.  We will not print or make copies of your music here at the academy.***
VIRTUAL SUBMISSION (by May 22nd)
3.     DANCE: Students will be taught a short, intermediate-level dance combo during the workshop on May 11th.  The combination will also be provided online for those not able to attend the workshop.  All students will then submit a video of themselves performing the dance combination on or before May 22, 2023, by 11:59pm.  A submission link will be provided on our website at a later date. 
Please note: On May 22nd, students will only perform their vocal and acting portion of the audition. There will be no live dance audition on that date. All dance auditions must be submitted virtually.
**Please contact jeros@stagesstlouis.org if you are unable to attend the audition date**