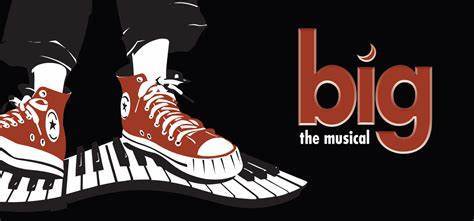 This high-energy, heartfelt, contemporary musical, full of show-stopping song and dance numbers, has plenty of featured and ensemble roles for teens, pre-teens, & children!
Auditions Information:
General Auditions: September 8, 4-9 pm
Callback Auditions (by invitation only): September 9, 5-8 pm
September 17 – December 14
Participation Fee: $275.00
Josh Baskin is sick of being an awkward kid. At a carnival, he makes a wish to the Zoltar machine to become "big". To his shock, his wish is granted. After an understandably awkward beginning, Josh is forced to do "adult" things, like getting a job and managing relationships. In the end, he discovers that there's much more to being an adult than he's bargained for and learns that we must all grow up at our own pace and in our own time.
BIG at SPAA will not be your average youth production! Don't miss this unique opportunity to perform in the stunning Ross Family Theatre at the Kirkwood Performing Arts Center, complete with a giant floor piano and incredible set built by our very own STAGES production team.